Summary: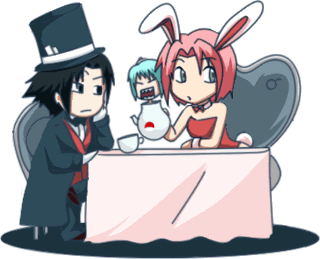 -Hello there! The name's Sakura. Just your typical girl looking for some-
-What do you think your doing? What about me?
-What about you, Sasuke? Okay! Uh, lets see, you're annoying for starters…
-You're so full of yourself. This is a story about BOTH of us. Not just about you.
-Says who? Besides, I look better in a two piece better than you ever will. That's reason enough that this story to be mine.
-No, it isn't. -sigh- Can we just get started on this already?
-Alright alight… -pause- Hey, is that a boner in your pants?
Categories:
Het Romance > Top Six Pairs > Sasuke and Sakura
Characters:
All
Genres:
Action/Adventure, Humor, Romance
Warnings:
Sexual Themes
Challenges:
None
Series:
None
Chapters:
10
Completed:
No
Word count:
12044
Read:
8778
Published:
24/07/08
Updated:
14/02/09